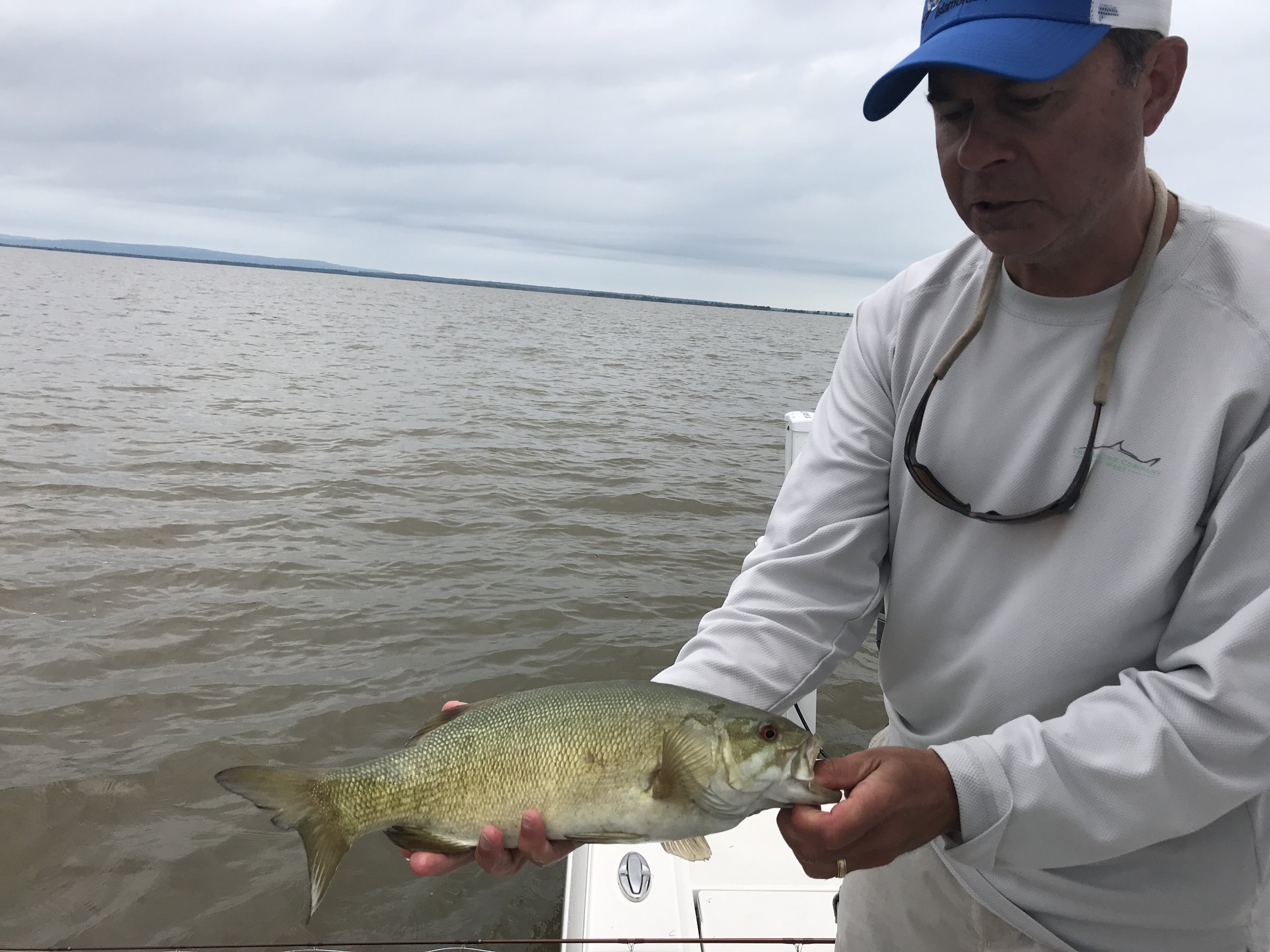 Well, we made it through all the crazy weather and now it's been pretty darn nice out there! 12 inches of rain a few weeks ago made things pretty interesting around here, but these things happen and there's not much you can do to stop it. The Bay is still recovering from the dirty water that was dumped in after the storm. It's not been a pretty sight out there for the past few weeks, and it probably won't clear for a couple more at the pace it's moving. The good news is that smallie fishing has been awesome back in a few areas yet as the water stayed nice and clear and very fishable. The topwater bite the past week or so has been just awesome back in the shallow areas that are still clear. Many fish have moved on to different summer areas, and even though the water is dirty, they've got to eat, so if you know the spots, you can catch fish. The water conditions change daily right now with wind and current, so nothing is very consistent when it comes to predicting how conditions might be.
The water is also in good shape for the trollers and they're reporting good Lake Trout fishing on the flats and into the islands. There's even a few nice Brown Trout hanging around the nearshore areas yet.
So, there's fish to be had out there, even though the water isn't too pretty to look at!
Check out the photos above from the past few weeks on the water! Enjoy and get out and fish!!