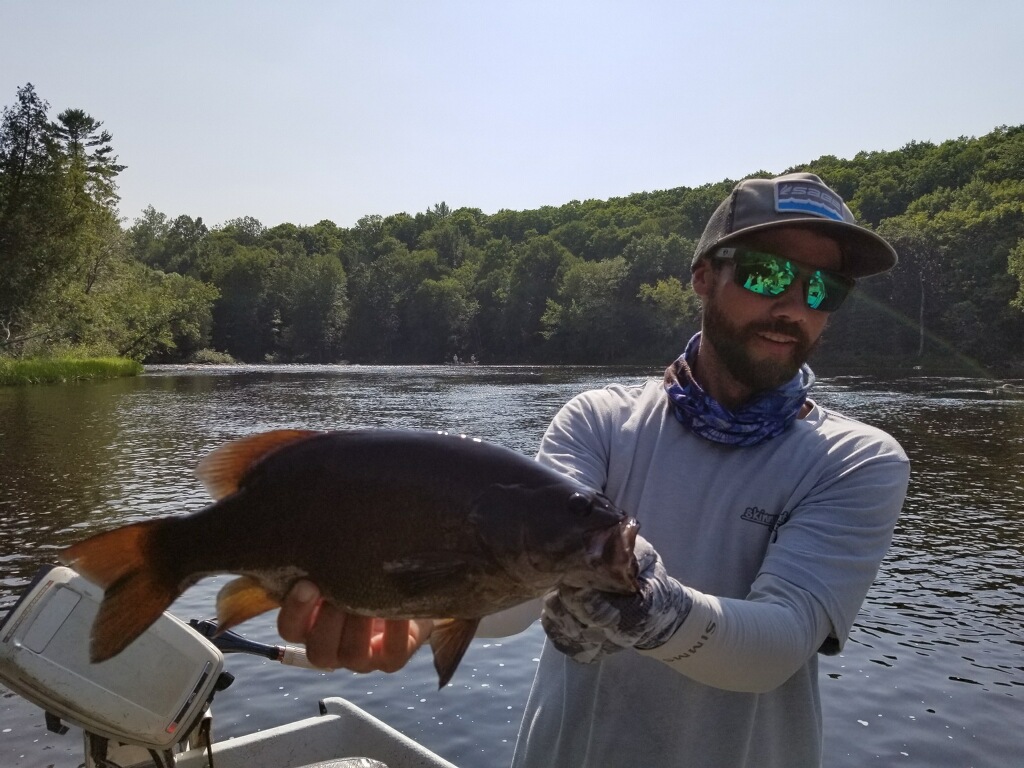 The so called dog days of summer are here, but that doesn't mean the fishing is over for the summer, in fact, it's far from it. While the fishing report is about the same as it always is this time of year, there's plenty of great action to be had on the water yet before the next seasonal change is upon us.
Smallies are still in their summer haunts, which means finding places of current, rocks, or man made structure with either current, or bait, or both. There's lots of bait around this summer and it seems the best fishing has been in or near the areas where the bait has been congregated. Dropshot rigs, or smaller swimbaits have worked best worked slow down on the bottom when the fish have been moody, and soft jerkbaits and topwater have worked well when the fish have been actively chasing bait.
Lake trout fisherman are still reporting great catches out in the islands with some real nice fish being put in the boat. Spin n' glows and spoons are a staple this time of year. Don't be afraid to start pulling some stickbaits higher up in the water column this time of year.
Looking ahead, the fall fishing is on everybodies mind, and things will get exciting again around here. We're all looking forward to chasing big browns and those fatty fall smallies!